WFF Startup Innovation Awards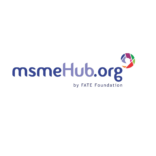 MSME Hub
The top source for entrepreneurial information in Nigeria
The WFF Startup Innovation Awards, powered by Extreme Tech Challenge (XTC) are a global startup competition established to support and showcase innovators and entrepreneurs who are harnessing the power of technology to drive the sustainable transformation of agrifood systems in support of ending global hunger and achieving the Sustainable Development Goals.
These awards aim to elevate the next generation of entrepreneurs who are creating new technologies and innovations to benefit our planet and the agrifood systems we need to thrive.
About the WFF Startup Innovation Awards
The WFF Startup Innovation Awards is seeking to identify, elevate and accelerate the growth of startups who show the greatest potential for a positive impact in transforming agrifood systems, aligned to one of these: better production, better nutrition, better environment and better life. The awards are divided into the following categories:
WFF Better Production Startup Award
WFF Better Nutrition Startup Award
WFF Better Environment Startup Award
WFF Better Life Startup Award
WFF Startup Innovation of the Year Award
Prizes
Global visibility
The ability to raise capital
Network with global entities (governments, United Nations agencies, corporations, VCs, partners)
Mentorship opportunities to pioneer technological breakthroughs and help power a sustainable future for food.
Eligibility
Startup must be in Environmental, Sustainable Agriculture, Food Safety, Farms, Organic Farming, Food Processing, Food Science, Food & Beverages, Agri-Food Distribution, Novel Farming Systems, Food & Nutrition Composition, Food Ordering & Delivery, Food Packaging, Food Robotics, Food Waste Prevention, Sustainable Foods, Food Waste Management, AgriTech, Agri Fintech industries
Must be located in Africa, Asia, Australia/NZ, Caribbean, Eastern Europe, Europe, Middle East, North America, South America
Startup must be incorporated
Prototype, users or paying users stage
Angel, Pre-seed, Seed or Series A
Have raised funding or not
Currently raising or not raising funds
Have revenue or not
Applications must be completed and submitted by 15 June, 2023. Click here to apply.