ScaleUp Lab Education Accelerator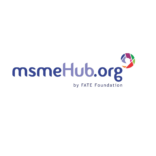 MSME Hub
The top source for entrepreneurial information in Nigeria
Are you an ambitious entrepreneur in the Nigerian education industry, eager to unlock the full potential of your business? Look no further! ScaleUp Lab Education Accelerator, brought to you by FATE Foundation, is a game-changing program designed to empower high-potential growth-stage education businesses. You can apply for the program here.
Benefits of the ScaleUp Lab Education Accelerator
1. Tailored Curriculum for Strategic Growth: ScaleUp Lab Education Accelerator provides a carefully curated curriculum designed to address the unique needs of education entrepreneurs like you.
From financial management to operations, marketing, and technology, the program dives deep into the essential pillars of running a successful education business.
By participating in expert-led workshops, mentorship programs, and coaching sessions, you'll gain invaluable insights, practical strategies, and the tools needed to optimize your operations and position your venture for sustainable growth.
2. Access to Industry Experts and Mentors: At ScaleUp Lab, you'll have access to a stellar lineup of experienced mentors and industry experts. These seasoned professionals bring a wealth of knowledge and guidance to the program, providing tailored support to each participant.
Their expertise covers diverse areas such as scaling your business, refining product offerings, navigating funding opportunities, and more. With their guidance, you'll make informed decisions and drive your business toward success.
3. Networking and Collaboration Opportunities: Join a vibrant community of like-minded education entrepreneurs through ScaleUp Lab. By participating in networking events, peer-to-peer collaborations, and industry connections, you'll build valuable relationships that can open doors to new partnerships and opportunities.
The power of collaboration and shared experiences cannot be underestimated when it comes to accelerating your business growth. The ScaleUp Lab Education Accelerator provides a fertile ground for fostering meaningful connections that will propel your business forward.
4. Funding and Investment Readiness: Financing plays a crucial role in fuelling your business's growth. ScaleUp Lab understands this and equips participants with access to funding opportunities and investment readiness support.
Whether you're seeking capital to expand operations, develop innovative solutions, or scale customer acquisition efforts, ScaleUp Lab connects you with potential investors and empowers you with the skills to make a compelling case for funding. ScaleUp Lab will help you navigate the funding landscape and position your business for investment success.
Don't miss the opportunity to be part of this transformative program! Click here to apply to the ScaleUp Lab Education Accelerator today.
The application window is open, but remember, applications close on Monday, July 31, 2023. This program is your gateway to success, providing a unique platform to learn, grow, and make a lasting impact in the education industry.
Join a community of passionate education entrepreneurs, unlock your business's full potential, and shape the future of education in Nigeria. ScaleUp Lab Education Accelerator is waiting for visionaries like you. Take the leap and embark on a transformative journey toward sustainable growth and innovation.