MTN MoMo Hackathon 2023 ($10,000) Prize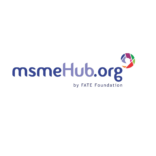 MSME Hub
The top source for entrepreneurial information in Nigeria
Unleash your coding genius and demonstrate your skills at the MTN MoMo Hackathon 2023!
MTN MoMo Hackathon 2023 is inviting companies, entrepreneurs, and developers from across the continent to participate in its  3rd MoMo API Hackathon. This event provides a unique opportunity for developers based in Ghana, Uganda, Ivory Coast, Cameroon, Rwanda, eSwatini, Congo Brazzaville, Guinea Conakry, Zambia, Benin, South Africa, South Sudan, Liberia, and Nigeria to showcase their creativity and innovation by leveraging the MTN mobile money (MoMo) API platform.
By joining the MoMo API Hackathon, you'll have the chance to create groundbreaking financial applications that will accelerate financial inclusion and drive the digitization of payments in Africa.
MTN MoMo Hackathon Submission Guidelines
Please follow these guidelines to make your idea submission: 
Your idea submission must include the following: 
Idea Title: Written on the cover page
Problem Statement: What is the specific problem?
Approach: How will you solve it? Problem by technology (your solution)?
Overview with a diagram: Share your solutions/prototype mock image & business model with a diagram
Please follow these guidelines while making your final project submission: 
You may submit your project as many times as your like. Only the final submission will be judged.
All projects must contain the following in the submission

Project overview (3-4 sentences explaining what you built)
Link to the code on Github
A presentation (in the form of PowerPoint or YouTube video) of your project. YouTube videos should not be longer than 4 minutes and PPT should be a maximum of 12 slides.
MTN MoMo Hackathon 2023 Prizes
Deadlines for the MTN MOMO Hackathon
Idea submission phase: Sep 03, 2023, 10:59 PM WAT
Project submission phase: Oct 09, 2023, 10:59 PM WAT
For more information, click here.
Apply for the Hackathon here.