GEC+ Africa Entrepreneurship Pitching Competitions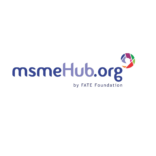 MSME Hub
The top source for entrepreneurial information in Nigeria
The GEC+ Africa 2024 entrepreneurship regional pitching competitions aim to bring in startups and SMMEs from across the continent to showcase their businesses. This will be an opportunity to highlight Africa's innovative startups / SMMEs and a platform to strengthen each country's entrepreneurship ecosystem.
Applications are open to:
Non-tech startups or SMMEs that are post revenue.
Successful applicants will be invited to participate in a bootcamp which will be in preparation ahead of the pitching competitions taking place in their respective countries.
The final pitch of the GEC+ Africa 2024 Entrepreneurship Pitching Competitions will have an audience consisting of investors and Entrepreneur Support Organisations from all over the continent. The top 3 winners will share a prize of $50 000 and will have an opportunity to join an accelerator programme post the congress.
Assessment Criteria for GEC+ Africa 2024 Entrepreneurship Pitching Competitions
Applicants whose pitch decks are deemed suitable will be invited to pitch to judges during the lead up activity. The below criteria will serve as a broad guideline in assessing the applicants when they present their businesses to the adjudicators:
1. The Problem Statement: has the entrepreneur(s) clearly identified the problem they are looking to solve and who this problem affects? Is the problem big enough i.e., does it point to a sizeable growing target market?
2. Value Proposition: Is the proposed solution distinct from the current solutions in the market? Does it have a clear competitive advantage?
3.The Business Case: Is the business model viable in how it intends to make money alongside its value proposition? Is this business model sustainable? Does the business have a clear strategy?
4. Team Composition: Is the team skilled and capable enough of executing on the product/service delivery and its business model?
5. The Minimum Viable Product: How effectively does the MVP showcase the value proposition? Does the MVP provide a robust foundation for further development and scaling?
6. Overall Quality of the Pitch: Was a pitch deck submitted? Was the entrepreneur prepared in their presentation and in answering questions?
For more information, click here.