Agribusiness Innovation Challenge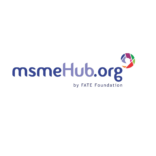 MSME Hub
The top source for entrepreneurial information in Nigeria
The Agribusiness Innovation Challenge aims to identify, develop, and scale innovative solutions to food safety challenges in Nigeria through mentorship and $16,000 equity-free grant.
It also aims to support healthy food supply chains that can meet the needs of a growing population while addressing the urgent challenges posed by climate change in Nigeria.
In addition, the Agribusiness Innovation Challenge will provide technical assistance training to women and youth-led start-ups to strengthen their capacity, improve their access to financial services, and develop their business concepts to improve food supply chain efficiency in Nigeria.
Eligibility Requirements for the Agribusiness Innovation Challenge
Women and Youths aged 18-35 years (Female applicants are strongly encouraged to apply)
Applicants must have Agri-business innovations that can address and solve the Food Supply Chain challenges in Nigeria.
Shortlisted candidates should be willing to commit to all programme deliverables.
Finalists should be willing to test and replicate their solutions in the following states of Nigeria; Benue, Kaduna, Nasarawa and Ibadan
All businesses must be registered with the Corporate Affairs Commission (CAC)
Solution Areas
The challenge welcomes solutions or viable products that address FOOD SUPPLY CHAIN challenges in Nigeria.
Examples of solutions may include and not be limited to Cold Chain Storage and Tech-enabled Food Traceability.
Benefits of Participating in the Innovation Challenge
Pitch Readiness bootcamp
Mentorship Community
Technical Assistance Programme
$16,000 Equity-Free Grant
Click here for more information.
Apply here on or before Thursday, October 19, 2023.
Also apply for: GAIN Micro-Grant Funding for Nutritious Businesses