GAIN Micro-Grant Funding for Nutritious Businesses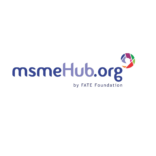 MSME Hub
The top source for entrepreneurial information in Nigeria
The GAIN Micro-Grant funding is opened to nutritious food businesses in Oyo, Nasarawa, Benue, and Kaduna States.
About The GAIN Micro-Grant Funding for Nutritious Businesses
The micro-grant funding aims to fund nutritious food businesses operating in the Vitamin A Cassava, Vitamin A Maize, Orange Fleshed Sweet Potato value chains in Kaduna, Benue, Nasarawa and Oyo States with equity-free grants to scale their businesses and support the commercialisation of nutrient-enriched food products in Nigeria.
The microgrant programme will provide equity-free grants of N3,000,000 (Three million naira) to 33 select businesses across the four project states.
Eligibility Requirements for the Micro-Grant Funding
You must be 18 years of age or over as of May 2023
Must reside in Nigeria.
Your business must be registered with Corporate Affairs Commission (CAC) for a minimum of one year, while group applicants must be registered with CAC for a minimum of three years.
Applicants MUST operate in the following target groups:
Food Processors, Farmer's Associations or Cooperative Societies
Youth-led businesses and women-led businesses
You must be operating a business in one of these value chains; Vitamin A Cassava, Vitamin A Maize, and Orange Fleshed Sweet Potato
Click here for more information about this opportunity.
Apply here on or before November 12, 2023.