Visa Accelerator Program for Fintechs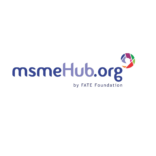 MSME Hub
The top source for entrepreneurial information in Nigeria
Unlock your startup's potential and fast-track your success in the dynamic world of fintech with the Visa Accelerator program. This groundbreaking initiative connects Africa's brightest minds with experienced mentors, cutting-edge technology, and unparalleled investment opportunities. 
Are you ready to disrupt the industry, revolutionize finance, and make an impact in the ecosystem? Join this exciting 3-months journey to propel your startup towards unprecedented growth and recognition. It's time to unleash your entrepreneurial spirit and forge a path to success in the vibrant fintech landscape. 
Benefits of the Visa Accelerator Program
Partnership Opportunities
Application Requirements for the Visa Accelerator Program
If your team has already designed a minimum viable product related to the proposed areas or has a market-ready solution, you are the right fit for the program.
Stage: Seed to Series A startups with at least an MVP
Solution: Building a solution addressing one of our themes
Traction: Market tested solution that has gained traction
Geography: Existing operations in Africa or demonstrated commitment to expand in Africa
Opportunity Areas
We are looking for the best and brightest companies to address the following themes. If you believe your company is building solutions in one or more of these areas, you are welcome to apply for the Visa Accelerator program.
Unlocking new payment flows: Are you ready to digitize cash intensive P2P, B2C, B2B, G2C payments to create new commerce opportunities?
Embedded Finance: Are you creating advanced intelligence solutions to enhance payment and finance experiences in B2C and B2B commerce models?
Empowering merchants and SMEs: Are you targeting to accelerate the growth of merchants and SMEs through digital payment solutions to foster financial inclusion?
Payment Infrastructure Enablers: Are you solving the ground layers of payment infrastructure and key enabling services?
The Future of Finance: Are you building at the frontier of payment and Fintech? Are you integrating cutting edge technology to build the future of Finance?
Sustainable and Inclusive Finance: Are you enhancing payment technology to contribute to a more equitable and inclusive financial system, reduce inequality and create positive impact for people, economies, and the environment?
Click here for more information about the accelerator program.
Apply here on or before August 25th, 2023.