Social Shifters Global Innovation Challenge 2023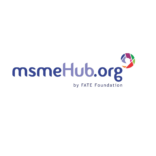 MSME Hub
The top source for entrepreneurial information in Nigeria
The Social Shifters Global Innovation Challenge 2023 will give cash awards of up $10,000 to entrepreneurs and innovators with the best ideas, and a FREE digital incubator program will be available to all eligible applicants worldwide!
Social Shifters are next generation leaders, innovators and entrepreneurs with fresh solutions to today's most pressing social and environmental challenges.
The challenge is looking for creative ideas, projects, and business solutions to the problems that matter most to you and your community. Ideas at any stage and from anywhere in the world will be accepted.
Benefits of the Challenge
Awards of up to $10,000 to deliver activities that improve lives, help communities, and protect the planet.
Development of your skills, confidence and future prospects through the guidance of skilled mentors and a supportive global community.
FREE access to a world-leading Digital Incubator program to develop your project or business idea.
Global recognition and media publicity for all shortlisted ideas!
To enter the Social Shifters Global Innovation Challenge, your idea must contribute towards at least one of the UN's Sustainable Development Goals. You can submit your idea into one (or more) SDG categories, plus one of its special challenge awards!
More information about the challenge can be read here.