Medplus Built to Last N30,000,000 Grant Competition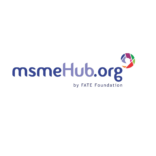 MSME Hub
The top source for entrepreneurial information in Nigeria
Stand a chance to win up to ₦30,000,000 in the Medplus Built to Last Grant Competition.
About Medplus
For three incredible decades, Medplus, now the largest health and beauty retail chain in Nigeria, has revolutionized the pharmacy concept. Medplus is more than a pharmacy! It's innovative delivery approach empowers the community it serves with knowledge and care as a trusted wellness partner.
Founded in 1993 by Joke Bakare, a pharmacist and young mother of two children in her twenties, the dream has been built into an extraordinary legacy of excellence of over 100 stores nationwide and still counting.
As it celebrates its 30th anniversary, it aims to give up to ₦30,000,000 to women-led businesses in Nigeria.
Eligibility Criteria for the Medplus Built to Last Grant Competition
Be a female-led business operating in Nigeria for at least two (2) years
Be between the ages 25-45
Own a business in the health, wellness, baby or food industries
Have a compelling one-page business plan
Download: msmehub.org's Business Plan Sample
Record a 3-5 minute pitch video talking about why your business is built to last
Click here for more information about the Medplus Built to Last Grant Competition.
Apply here on or before November 3, 2023.