How to Manage your Small Business during a Downturn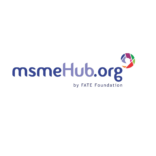 MSME Hub
The top source for entrepreneurial information in Nigeria
It is true that smart businesses plan for unforeseen risks in business but often times when faced with handling the realities and impact of such risks, the burden of managing a small business in a downturn weighs heavy.
Presently, the world is battling the CONVID-19 pandemic with serious impact on world economies. As economic activities worldwide slowly grind to a halt, developing economies like Nigeria are beginning to feel the repercussions. Nigeria is presently struggling with plummeting oil prices, the devaluation of the naira and possible inflation. Considering the gravity of the situation, how do you manage your small business in the face of a downturn? Here are some suggestions:
Assess your Business: Firstly, assess your business and understand the true position of your business during the downturn. Ask yourself questions like how will the downturn affect my customer's behavior? How will competitors in my industry react? What do I need to do to minimize the impact of the downturn on my business? You can brainstorm around these questions with your team and make informed decisions based the answers developed.
Make the right financial decisions: During a downturn, both consumer spending and available capital reduces which can significantly affect your plans e.g. product launch, marketing, hiring, benefits plans etc.  More than ever, it is important to critically analyze and determine priority areas to channel funds within your business.
Cost control: There is no better to exercise maximum cost control and cost reduction than during a downturn. Explore lower cost models, look at your expenditure and your procurement. Taking a critical look at these aspects of your business might require a complete reappraisal of your existing business model. Do not be afraid to make tough decisions.
Practice effective cashflow management: You have probably heard the saying "cash is king". In a downturn, this saying is even more true. When you manage your cashflow effectively, you minimize reliance on lenders, contain financing cost and avoid bad debts. Simple steps to manage your cashflow better include: ensuring cash is collected at point of sale, keeping your records, incentivizing sales, abiding by supplier terms and maintaining your inventory balance.
Communicate with stakeholders: Communicating with your stakeholders in difficult times is critical to staying afloat as a small business particularly during a downturn. The key to effectively managing your key stakeholders such as your team, customers, tax authorities, bankers etc. is timely and honest communication. Withholding information or springing surprises is likely to unnerve people and erode their confidence in your ability to manage the business. It is crucial that you keep all stakeholders informed about the threats and opportunities that the current downturn will bring to your business and the actions you plan to take to manage them.
Inspire your team and manage talent effectively: There is the tendency to be worried about your team during a downturn because of the uncertainties however it is important to be open and honest with your team while also inspiring and motivating them. You also want to keep an open mind with regards to recruitment as talent recruitment may be more readily available in a downturn than in boom times with competitive costs and packages presenting opportunities for your business.
Look out for opportunities: Usually difficult times present opportunities to challenge old ways of doing things, reposition your business among competitors in your industry and plan for the changed marketplace that will emerge. Be on the lookout for such opportunities and prepare to take advantage of them.
Certainly managing your small business in a downturn will test your leadership and stretch you mentally and physically but with effective management, your hardwork will be rewarded with a business that not only survives the bad times but emerges re-focused and well positioned for the future.
References: