Ecobank Fintech Challenge (Win $50,000)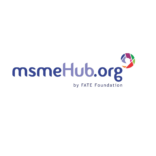 MSME Hub
The top source for entrepreneurial information in Nigeria
The Ecobank Fintech Challenge identifies and partners Fintechs that are ready to scale and provides them with support and access to opportunities in Ecobank's 35 African markets. The goal? To contribute to their growth as potential Pan African Fintech success stories.
The challenge is open to all Fintechs on the African continent. Interested Fintechs can apply by sending details of their product as well as a demo here. These products must address one or more of a specific set of pain points which are:
Customer Experience

: The challenge is looking for futuristic and innovative Fintech products in improvement of customer experience both online and at the branch; digital solutions using analytics/customer insights and AI to offer tailored adverts; management of complaints on the digital channels; digital solutions using analytics/customer insights and AI to offer tailored adverts; acceleration of resolution process; digitization of customer journey; proactive support to customer; personalised customer interaction (self-service); and defined reporting outcomes to measure value

Financial Inclusion:

The Ecobank Fintech Challenge welcomes cutting-edge solutions capable of improving the lending process to SMEs; digital customer on boarding (consumers, SME/merchant, investment banking) and increasing Ecobank's payment wallet size across their network

Credit Scoring

: 360° view on customers' and prospects' financial activities with other FIs and Digitisation of the lending journey for SMEs.

Ecosystem Aggregation:

Dynamic innovations in SME/Merchants onboarding and payment integration; niche merchant aggregation through tailored solutions per sector and mobile collections with merchants that enable synchronization and consolidation with Ecobank's Xpress point system.

Internal Tools:

Digital solutions which improve sales force performance.

Payments:

Solve problems around offline mobile to mobile payments (dead zones) and increment of payment wallet size within the African context
Any other solution that will revolutionise banking and payments in Africa.
The selected finalists will participate in the Ecobank Fintech Challenge Grand Finale. The ultimate winner for 2023 will be awarded a cash prize of $50,000. All finalists are inducted into the Ecobank Fintech Fellowship, which affords them the opportunity to explore deals, integration and commercial partnership with the Ecobank Group.
Benefits and Opportunities
Multinational product roll out:

Once in a lifetime opportunity to pursue integration with Ecobank and potentially launch products in Ecobank's over 30 markets across Africa.
Competition Cash prizes:

The top three winners at the Challenge will be awarded $15,000, $12,000 and $10,000 cash prizes respectively.
Service provider partnerships:

Start-ups may be selected by Ecobank as local country-level partner in any of Ecobank's 33 country ecosystem.
Access to Ecobank's Pan-African Banking Sandbox

: Fellows will be given access to a dedicated team to support Ecobank's API tests, to enable Ecobank improve their products for the pan-African market.
Access to Partner Network: Founders will be inducted as Ecobank Fintech Fellows, granting them access and relationships to a vast network of global and African Accelerators, potential Investors, as well as mentors.
Integration with existing Ecobank digital offerings: The Challenge offers opportunities for Fintechs to potentially integrate with Ecobank's existing digital offerings. The existing digital offerings include Ecobank Omni, Ecobank electronic financial supply chain(eFSC), Ecobank Xpress, Ecobank Mobile APP or USSD, MasterPass™ QR, mVISA™ & mCash, etc. You can learn more about these platforms here. We'd like applicants to pitch us how their solutions can add value to these existing Ecobank digital offerings.
Further information about the challenge can be found here. Apply here on or before 21st July 2023.