African Climate Innovation Challenge 2023 ($15,000)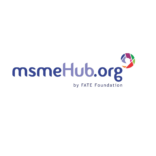 MSME Hub
The top source for entrepreneurial information in Nigeria
The African Climate Innovation Challenge empowers young Africans to create impact in their local communities by solving sustainability challenges through entrepreneurship and innovation.
Eligibility Criteria for the African Climate Innovation Challenge
Before applying, make sure your team and yourself are willing and able to commit to the program of the ACIC
You should be a team of 2 – 6 people. Applications from teams with less than 2 people and more than 6 people will not be considered
Although not required, we specifically want to encourage female-led teams and teams with 40% – 50% female participants
All the members of your team must be of African descent and based in Africa
Existing and officially registered start-ups will not be considered
The idea you are applying with must be centered around climate change mitigation and/or climate change adaptation
All members of your team must be between 18 and 35 years old
All members of the team must have a good mastery of the English language
Benefits
Up to USD15,000 in prize money for the three winning teams to directly implement their innovative start-up ideas in their communities.
Tailor made curriculum as well as dedicated peer-to-peer mentorship for all participants to further develop their start-up ideas.
3 months incubation for all 10 selected teams to move past the ideation stage and turn their ideas into reality.
Pitch your project during the African Climate Summit co-hosted by the Republic of Kenya and the African Union Commission (AUC) in Nairobi.
For more information about this challenge, click here.
Apply here on or before June 29, 2023.