World Bank Doing Business Nigeria 2018 Report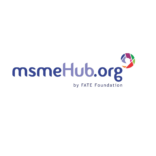 MSME Hub
The top source for entrepreneurial information in Nigeria
The World Bank has published findings of the 2018 Doing Business Report. The Doing Business project provides objective measures of business regulations and their enforcement across 190 economies and selected cities at the sub-national and regional level.
Launched in 2002, the Report looks at domestic small and medium-size companies and measures the regulations applying to them through their life cycle. It provides quantitative indicators on regulation for starting a business, dealing with construction permits, getting electricity, registering property, getting credit, protecting minority investors, paying taxes, trading across borders, enforcing contracts and resolving insolvency. Doing Business also measures features of labor market regulation.
In this year's report, Nigeria moved up 24 places from 169 last year to a rank of 145 this year and is one of the top 10 improved economies for this year given several regulatory reforms undertaken by the Presidential Enabling Business Environment Council (PEBEC) and the Enabling Business Environment Secretariat (EBES) to address critical Doing Business areas such as Registering a Business and Access to Credit.
While Nigeria's rank is still lower than it was ten (10) years ago, it is expected that with ongoing focused implementation on key regulatory and environmental changes to improve the business environment, Nigeria will begin to have an improved enabling environment for Micro, Small and Medium Business to start, grow and scale in Nigeria.
Click to download the Doing Business 2018 Report for Nigeria and click here to access the Full Doing Business 2018 Report.