UNWTO Startup Competition for Island Destinations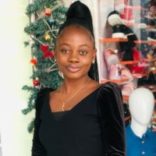 The World Tourism Organization (UNWTO), and the Institución Ferial de Canarias (INFECAR), are joining forces in the UNWTO Startup Competition for Island Destinations to source the most sustainable, innovative and disruptive business models to provide answers and smart solutions to the complex challenges island destinations are facing, especially after the aftermath of the pandemic.
The UNWTO Startup Competition for Island Destinations will source entrepreneurs and stakeholders from across the globe that can offer innovative, smart and sustainable solutions for island destinations. The call will identify and support those that contribute to the post-pandemic recovery and resilience of the tourism ecosystem of island destinations through the development of innovative and smart tourism solutions and products.
Selected Finalists will be invited to pitch their solutions in Gran Canaria, Canary Islands, Spain on 16 March 2023. 
Categories
Category 1- Deep Tech: New technologies applied to sustainability: Innovative startups who could assist island destinations to achieve and accelerate, by using and developing new technologies and digital tools applied to sustainability within a specific island context.
Category 2: Innovation & Digitalization for Island Destinations: Startups developing smart solutions, harnessing innovation and digital technologies that provide tourism with opportunities to strengthen resilience, improve inclusiveness, local community empowerment and efficient resource management, amongst other objectives within the wider sustainable development agenda and specifically designed for island destinations.
Criteria
Are innovative/disruptive in nature and provide value-added and sustainable solutions for the tourism sector of island destinations,
Harnessing the impact of new technologies especially within the context of blue and green economies,
Offer alternative and complementary business models to harness the economic impact of tourism in island destinations,
Be scalable: have potential for international growth and potential to be applied in island destinations,
Be an Early Stage or Series A startups
Have a minimum viable product or an idea that is ready to be developed and funded,
Have a tested pilot and business plan
Have a full-time team
Emphasize the promotion of digitalization, innovation in environmental preservation and impact on local communities,
All ways of innovation are welcome: new methods, processes, governance models, social impact initiatives, and technologies.
Benefits
Opportunity to Pitch your solution at the UNWTO Tourism Tech Adventures in Gran Canaria, Spain on 15-16 March 2023
Mentorships by UNWTO and top partners
Tailored support for your startup
Become a member of the UNWTO Innovation Network
Scholarship opportunities for the Tourism Online Academy
Deadline for application is 27 February 2023. For more details and application information on this opportunity, visit UNWTO Startup Competition.