Understanding the 3 R's of a Marketing Plan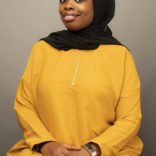 Omodara Adediran
Communications and creative leader. I write impact stories with a…
A new year is here! Is it too late to be super excited? I delayed this writing just to ensure that I have your full attention and to be honest, I recently resumed work and I am still a little sad about it. Anyway, back to this important piece. I am here to explain the 3 R's of a marketing plan to you, in less than 1,200 words. An ambitious goal, but stick with me, it is going to be worth it.
We shall focus on three things. Reviews. Reward. Repurpose.
Remember these three words because they will set you free this year. They will set you free from the daily hustle of trying to acquire new customers, and the daily grind of coming up with 'engaging content'. Save your energy this year because who knows what the almighty algorithms will bring forth? We will not be discussing your objectives, goals, products, target audience and all the others that you already know. Instead, we shall focus on the things that you do not pay attention to.
Let us start with reviews: Reviews are golden for you this year. They are unarguably one of your most powerful tools and you have to get them. Wondering how? I wrote all about it here. Plan for them, beg for them and then creatively use them; whatever it takes.
Next up is rewards: For a business to remain profitable, retaining customers should be top on your list. The focus should be on keeping your customers as opposed to trying to acquire new customers everyday. How do you do this? One way is to put a customer reward system in place this year. Go the extra mile, treat your customers well and do what you need to do (within reason of course), to make them your super fans. This is a great goal because you can then get to keep them, cross sell or up-sell to them and the best part? They will bring in more of them (new customers). Is there any loss in this game? I do not think so.
I know you must now be wondering how to go about this. Well, you have to understand your customer so well that you can determine what is valuable to them and proceed to offer exactly that. I have to mention however, that you should not always make it one of those freebies that we all know has something in it for you. Believe me when I say that we can see through those discounts, we can.
If you are still with me, then congratulations, because this is the final step! The last thing is to repurpose your content. Leave the struggle to jump on every trend. This year, I want you to study all the content you created last year and ask yourself, 'what can I reuse?' I will give you an example. You are an agripreneur and you created a reel showing us a day in your life as a farmer, including how you water the plants, keep pests away and determine harvest days. This reel is your masterpiece, because from it, you can get the following: 3 ways to keep pests away from your home, why products need to ripen before harvest or the perfect conditions to send your produce to you. Of course these are just examples and if I actually had the video, I would give you a good number of reels, images and articles that could come from this easily. What is my point exactly? Repurpose your content and save your resources because you will need them.
I hope with these few words of mine, I have been able to convince you to use reviews, reward your customers and repurpose your content.