Startup Wise Guys SaaS Accelerator Program Africa (Up to €65K Funding)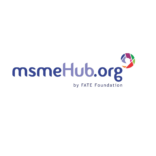 MSME Hub
The top source for entrepreneurial information in Nigeria
The SaaS Accelerator Program Africa by Startup Wise Guys will provide an optimised approach that delivers funding, tailored guidance and support from world class mentors and experts.
Startup Wise Guys consists of a diverse team of tech lovers, mentors, experts, and founders bound together by the passion to support founders on their entrepreneurial journey. The accelerator program will help you navigate bumps in your business and revolutionise your go-to-market strategy. 
Key Benefits of the SaaS Accelerator Program Africa
Funding: Up to €65K investment for up to 12% equity (45K cash + 20K program) with a follow-on possibility.
Knowledge: Weekly 1:1 support in sales, marketing, pitching and so much more.
Connections: Access to top notch industry experts joining a network of +600 founders, +350 mentors and +200 investors.
Eligibility
This program is mainly for English-speaking East and West African early-stage digital B2B SaaS startups with initial traction, a solid team, and a focus on one of these areas:
You are an early-stage B2B SaaS startups working in FinTech, AgriTech, Edtech, CleanTech and RetailTech.
You have a working MVP
Your startup has at least two (2) co-founders or team members
You are building initial customer traction, MRR or revenues.
The deadline to apply is September 7th, 2023. Find application details here and apply here.