ICAN-BOI iHack4SDG Challenge 2023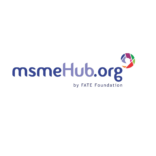 MSME Hub
The top source for entrepreneurial information in Nigeria
ICAN-BOI, in collaboration with the Institute of Chartered Accountants of Nigeria and the Bank of Industry, will gather a new generation of innovative thinkers from across the tech industry to tackle some of the most pressing Sustainable Development Goals (SDGs), tagged "iHack4SDG Challenge 2023.
ICAN-BOI, an innovation hub at the heart of Yaba and Ebutte Metta, opens applications for the iHack4SDG Challenge, which will take place from May 17 to May 24, 2023. The demo for the challenge will be held physically at the ICAN-BOI Innovation Hub. Ten (10) ideas will be selected to participate in the challenge, from which three teams will emerge winners.
The ICAN-BOI iHack4SDG Challenge provides an opportunity for participants to collaborate and develop innovative solutions based on 10 out of the 17 SDGs. These winners will be given resources and support to improve, test, and scale their ideas, which will ultimately become real businesses. They will also have a chance to demo their solutions and have the opportunity to move into the ICAN-BOI incubation program.
Benefits
Cash prizes
Access to a dynamic network and platform
Access to a dynamic platform of innovators
Immense networking potential
A space to exercise your global citizenship muscle
Prizes
1st Prize – N1,500,000
2nd Prize – N1,000,000
3rd Prize –  N750,000
Applications are open until May 14th, 2023. Sign up here: https://bit.ly/ihack4sdg