How to Become an Emotionally Intelligent Entrepreneur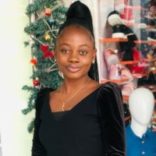 You see, entrepreneurship isn't only about selling your products or services, it's also about being emotionally intelligent; effectively managing your team, customers and partners. However, this isn't possible by just wishful thinking, you must be determined to do one thing right to achieve this. That is building Emotional Intelligence (EQ).
Emotional Intelligence ​is the ability to understand your emotions and those of other people and to behave appropriately in different situations (Oxford's Learners Dictionaries). It entails building structures that help you, your staff and other stakeholders communicate seamlessly across board. To help you build this soft skill, we spoke to Adesola Balogun (FATE Alumni, EEP 29), Creative Lead, Outspok'n Clothiers on his strategies for strengthening this in his company. Here are his tips: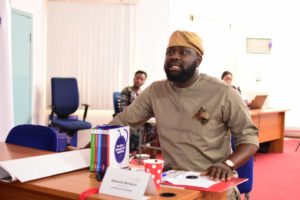 Express your emotions appropriately and encourage stakeholders to do so: Be the leader that everyone isn't afraid to open up to. In Adesola's company, they have a staff strength of 15 people: admin staff and tailors. He expresses his emotions and encourages his team members to do so through his open-door policy and during weekly Monday meetings. They do a review of the previous week, including operations, and give room for everybody to say what they feel can improve their jobs. So, people use the opportunity to settle grievances and scores. A lot of the staff have said they've never had that opportunity to speak their mind.
Listen and implement suggested ideas: Don't be the guy who goes 'his way or the highway.' Consider proposed ideas, evaluate their pros and cons, and then implement valuable ideas. That's how you become emotionally intelligent. While at this, explain to those whose ideas cannot be implemented your reason (s) for doing so. According to Adesola, he hears his staff, customers and partners, listens to them and gives everybody a platform to speak. "We've had staff tell us how they feel. We don't just hear that, we implement that. And so, it's very heartwarming when they see that they made suggestions and the company implemented them. It spurs people to do more and speak up more."
Unify your team: Emotionally intelligent leaders have learned to unify their teams. They achieve this through different activities, including but not limited to buddy systems and hangouts. Adesola Balogun started this buddy system at Outspok'n Clothiers where he says that each person is responsible for at least one of their colleagues. "For instance, let's say one of my staff, Qudus isn't available, and I ask Ope, where is Qudus? It is not for him to say I don't know. He has to find out what Qudus is up to and have Qudus's address. If Qudus isn't feeling well, Ope has to go visit him. I tell them that we're not just a company, we're a family."
From Adesola's emotional intelligence journey, we can see that excellently managing your emotions and that of others doesn't happen in a day. Becoming emotionally intelligent requires consistent efforts and building intentional structures. Nevertheless, today is a good day to begin making these efforts.