GoGettaz Agripreneur Prize 2023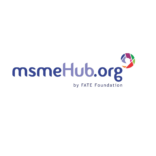 MSME Hub
The top source for entrepreneurial information in Nigeria
Do you operate in the agribusiness value chain? Then, you should participate in this contest. Generation Africa rolls out the 2023 edition of the Gogettaz Agripreneur Prize Competition. This year is the fifth annual GoGettaz Agripreneur Prize Competition, supporting youth-led agri-food businesses to #GrowAfricaGrowLife.
The competition will reach its thrilling climax with a captivating final pitch contest, set to take place live at the AGRF Summit, which will hold in Dar es Salaam, Tanzania, this September. A remarkable opportunity awaits two aspiring African entrepreneurs, one male, and one female, as they will each be granted a transformative prize of US$50,000. This generous grant will propel their ventures forward, accelerating their path towards success.
Eligibility criteria

– The entrepreneur
Entrepreneur is aged 35 or below on the date of submission to the competition, and is legally recognized as an adult in country of nationality.
Entrepreneur holds nationality (with an official ID) from a country which is a member of the African Union.
Entrepreneur is the founder/co-founder of the venture he/she represents in the competition and plays an active role in its operations and leadership.
Entrepreneur has no criminal record related to corruption, tax evasion, financial impropriety, felony or other offense, and will provide a signed declaration to that effect, if requested.
The Venture
Venture is already legally registered in a country which is a member of the African Union or will have commenced with the registration of such a legal entity prior to June 19, 2023.
Venture is headquartered in a country which is a member of the African Union.
Venture is designed to be financially sustainable, either as a for-profit business or a non-profit generating some revenue and aiming not to be dependent on donor funding.
Venture plays a role in the agri-food sector and/or supports the development of the agri-food sector through an innovation or process improvement.
The agri-food sector may be defined as businesses including:

Agri-food research and development.
Primary food production (farming).
Crop nutrition.
Irrigation.
Mechanization, automation or robotics, including drones.
Crop protection.
Hydroponics or urban farming.
Transport, distribution, storage or logistics.
Food processing.
Packaging or marketing.
Food retail or service.
Waste management or recycling.
Digital or technology solutions/services to the agri-food sector.
Innovative finance solutions/services to the agri-food sector.
Renewable energy or environmental solutions/services to the agri-food sector.
Ready to apply for the GoGettaz Agripreneur Prize, click here.