Funding Opportunities for African Entrepreneurs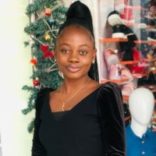 African Micro, Small and Medium Enterprises (MSMEs) face many challenges, including access to funding opportunities. This, in turn, makes growing and scaling businesses difficult for entrepreneurs. While MSMEs are often drivers of growth, especially in developing countries, 51% of these businesses need more capital than they can access (Center for Strategic & International Studies, 2021).
To support the capacities of MSMEs to create numerous jobs and sporadically improve the Gross Domestic Product (GDP) of African countries, below are some available funding opportunities:
2022 Africa's Business Heroes Prize Competition
Win up to $300,000 in grant funds from Africa's Business Heroes Prize (ABH) Competition. ABH is open to African entrepreneurs making a difference in their local communities. Your business must be providing a solution to the most important problems in the world. It must also be sustainable and inclusive. Formally registered African businesses from all sectors, with a three-year track record, are eligible to apply.  The application deadline is June 20, 2022.
Do you have a new, proven idea capable of solving poverty? If yes, you're the entrepreneur D-prize is looking for. You stand a chance to get up to $20,000 to fund an intervention that is capable of eradicating poverty.  Your idea can fall into any of these categories- health access, water, education, agriculture, livelihoods, energy and public services. Similarly, you can propose a custom intervention. Every entrepreneur is eligible to apply as there are no geographical, age or background restrictions. The extended application deadline is June 26, 2022.
A total of EUR 531,000 is available for individuals using Earth observation data to tackle global challenges. Innovators above 18 years are eligible to apply. More so, Applications are welcome from start-ups, SMEs, universities and corporations, as long as you're utilizing Earth Observation (EO) data to solve a problem. If you decide to apply, make sure you do so on or before 11 July 2022.
Annually, the Cartier Women's Initiative empowers impact entrepreneurs, especially women with funding and networking opportunities. Women with solid, sustainable, social or environmental impact from any country or sector can apply. Funding from the Cartier Women's Initiative is divided into three categories:
The Regional Award
Science and Technology Pioneer Award- for women entrepreneurs innovating scientific and technological solutions to problems.
Diversity, Equity and Inclusion Award- for any entrepreneur (male or female) designing solutions that seek to provide opportunities for communities that have been underserved.
The deadline for all categories is Thursday, June 30, 2022, at 2 p.m. Central European Summer Time (CEST).
Draper Richards Kaplan Foundation
Is your business mission-driven? Have you been addressing critical social or environmental issues for about three years? The Draper Richards Kaplan Foundation might be the right opportunity for you. The foundation accepts applications for social impact ideas all year, so you never have to worry about a deadline. Impact-focused, data-driven businesses at post-pilot stages, with the willingness to expand, are eligible to apply.
Know an entrepreneur that needs this? Share and prompt them to check out these opportunities to start, grow or scale their businesses.