Breakthrough Junior Challenge ($250,000 Prize)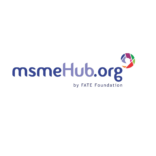 MSME Hub
The top source for entrepreneurial information in Nigeria
The Breakthrough Junior Challenge is an annual global competition for students to inspire creative thinking about science. Students ages 13 to 18 from countries across the globe are invited to create and submit original videos (2:00 minutes maximum) that brings to life a concept or theory in the life sciences, physics or mathematics. The submissions are judged on the student's ability to communicate complex scientific ideas in engaging, illuminating, and imaginative ways.
The Breakthrough Junior Challenge Prize
If your video is chosen as the Winner, you will receive: $250,000 Post-secondary scholarship; $50,000 Prize for your teacher, and $100,000 Breakthrough Science Lab. The Breakthrough Prize was created to honour important advancements in the categories of Fundamental Physics, Life Sciences and Mathematics. The Breakthrough Prizes are sponsored by foundations established by Sergey Brin, Priscilla Chan and Mark Zuckerberg, Yuri and Julia Milner, and Anne Wojcicki. The Breakthrough Prize aims to celebrate the best scientific work and inspire the next generation of scientists.
How to Participate in the Breakthrough Junior Challenge
Step 1: Select a theory, concept, or principle in physics, life sciences, mathematics. One that's important to understand but challenging to explain.
Step 2: Create a short video (no more than 2:00 minutes) to communicate the idea in an engaging, illuminating, and imaginative way. Be creative! Consider using visual tools in your video, such as animations, simulations, or physical demonstrations.
Step 3: Submit a YouTube video link in your application and join the Breakthrough Facebook page. Share your video on your own Facebook page too. Take part in the Peer-to-Peer review, where you get to view and score the submissions from five (5) other contestants.
Timeline
Website opens for applications– April 1, 2023
Applications submission deadline- You must submit your application and video no later than June 25, 2023 at 11:59 PM Pacific Daylight Time (West Coast USA).
Peer-to-Peer Review– As part of your entry, you must score at least 5 other submissions by July 10, 2023 at 11:59 PM Pacific Daylight Time (West Coast USA), during the Peer-to-Peer Review. You may be asked to score additional submissions as well.
Administrative Review– July 10 – July 17, 2023
Evaluation Panel Review: Between July 18 – August 13, the Evaluation Panel will score and judge the top 75 submissions in accordance with the criteria set forth in the Rules.
Verification of Finalists: Between August 14 – September 4, Challenge staff will review and verify the submissions (up to 30) selected by the Evaluation Panel.
Popular Vote Challenge: Between September 5 – 20, the Popular Vote is your chance to participate in the voting for your favorite video. As a result of the Popular Vote, a Popular Vote Top Scorer and 7 Regional Champions will be named.
Announcement of Popular Vote Top Scorer & Posting of Finalists & Regional Champions Announcement: On September 21, 2023, the Finalists, Popular Vote and Regional Champions will be announced.
Announcement of Winner: The winner will be announced on a date to be determined by the Competition Sponsor.
Find more information about this Challenge here. Click here to apply.