Aurora Tech Award for Women Entrepreneurs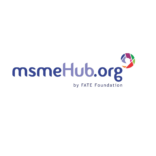 MSME Hub
The top source for entrepreneurial information in Nigeria
The Aurora Tech Award is an annual prize for women founders of IT startups whose projects have had the most profound impact on world development. The award was established in order to remind people that women are half of our civilization's creative intellectual potential. In many technological fields, they have become the driving force behind development and have done a great deal of good in the world. During the Second World War, it was women who deciphered covert Nazi communications, and in the 1960s, it was women scientists who made the Apollo space missions possible.
Despite all obstacles, women IT entrepreneurs are currently creating unique medical solutions, researching voice control, and developing artificial intelligence for unmanned transportation. They are systematically building effective businesses and conquering the global market.
The winner of the award represents freedom of choice. She is independent, compassionate, transcends stereotypes, and does fascinating and important work. So, if you are a woman entrepreneur, and your project has improved the lives of a large number of people, then don't delay, submit an application today!
Who can be nominated?
Any woman founder or co-founder of a company that was created within the last five years can be nominated for the Aurora Tech Award. The key product of the nominee's company must be based on information technologies. The nominee must hold a C-level position in the company at the time the application is submitted.
What should be included in applications for the award?
The candidate's main achievements: a short bio, detailing any challenges the candidate faced while working on their startup and the professional attributes that helped her overcome these obstacles.
The startup's successes: an in-depth description of the company, its achievements, and an explanation of how the startup contributes to making the world a better place.
The reason for the nomination: a comprehensive explanation of how the award will affect the life of the applicant, the company, or a particular community.
The Prizes
First prize- $30,000; Second prize- $20,000; Third prize- $10,000. In addition to the financial prize, the entrepreneurs will receive access to the inDrive mentorship programme and other opportunities.
To submit your application and/or learn more about the award, visit Aurora Tech Award…Deadline: December 2, 2022.