Art for Well-Being Competition ($1000 Grand Prize)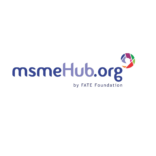 MSME Hub
The top source for entrepreneurial information in Nigeria
The 2023 application for the Art for Well-Being Competition is open. The competition has three categories: film, video and design through which judges want to see you express yourself and answer the question "What does well-being mean to you?".  
Quality and relevance to the five domains of adolescent well-being will be crucial for successful entries to the competition and selected masterpieces will be featured at the Global Forum for Adolescents itself, at major events leading up to the Global Forum such as UN General Assembly in New York and throughout the 1.8 Billion Young People for Change campaign.
Submissions are accepted until 2 July 2023, with winners decided through social media and jury votes, and announced at the Global Forum for Adolescents, 11-12 October 2023.  
Young people worldwide between the ages of 10 – 24 years are eligible to apply.
You can enter into the Art for Well-Being Competition through any of these formats:
Design: A JPG of your drawing/ painting/ graphic design/ illustration
Film: A 2-5 minutes video of your short film/spoken word/ poem
Music: A 2-3 minute video of your song/ rap
Prizes
1st Prize: USD$1000
2nd Prize: USD$500
3rd Prize: USD$250
You can find more information about the competition here.