Active Listening: The Entrepreneur's Weapon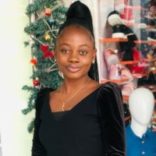 In a fast-paced noisy world, active listening is a must-have skill for every entrepreneur. It's one skill that helps you satisfy your customers at every point in time. It helps you understand their needs and wants without struggling. Although it looks easy, it requires deliberate effort and consistency.
So, how do you go from implementing just 'look-good' ideas to implementing actual solutions to your customer's needs:
Have a social listening strategy
As an entrepreneur, you most likely engage with some of your customers online. Asides from that, digital media has proven to be a potent tool for entrepreneurs to reach their target audience. You can understand your customers' thought patterns by studying your digital media insights, industry trends, hashtags and engagement patterns. For instance, taking note of the product your customers make inquiries about the most helps you understand their preferences. That way, you know that stocking more of that product will increase your business's revenue.
Have an open mind
In the event that you're physically interacting with a customer, you must listen to their opinions with an open mind. You should eliminate distractions, resist the urge to interrupt and pay close attention to their body language. Also, train staff to listen to clients without prejudice.
Check-in Regularly
You may feel that your product/service is the best while your clients think otherwise. To get their feedback, you can send out short surveys or call customers after purchasing your product or using your service. As a model, Safeboda, a bike-hailing company calls customers to find out why, and how they can help whenever they cancel a ride. This little, but significant act goes a long way to retain customers and keep them happy.
Bonus active listening skill points to note:
Study your competitors and what they're doing right.
Listen to understand and improve.
To conclude, see this quote from Peter Nulty of Fortune Magazine: "of all the skills of leadership, listening is the most valuable — and one of the least understood. Most captains of industry listen only sometimes, and they remain ordinary leaders. But a few, the great ones, never stop listening. That's how they get word before anyone else of unseen problems and opportunities".