3 Strategies for Boosting Sales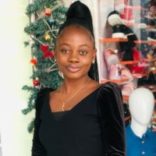 What are your strategies for boosting sales this year? You've written your new year resolutions and one of them is to make more sales, but how? While doubling or tripling your sales isn't impossible, you must use the right sales strategies, with which anyone, including you, would record a significant boost in sales. That's why this article gives insights into increasing your sales. So, let's dive in. 
Identify customers' preferences: One thing is sure; your customers have products they prefer over others. You can identify their preferences by asking directly or observing their requests. If your store is exclusively an online one, you can also take advantage of quizzes and short, fun surveys to do this. Then, you ensure that you have these most sought-after products available all the time. 
Have both short and long-term sales goals: Yes, selling out most of your products as soon as you stock up is a legit goal, but it is a short-term one. Rather than focusing on just that, you should also focus on gaining visibility, acquiring and retaining customers. Working with these long-term goals in mind helps you to be intentional about quality assurance, customer service and other processes that'll guarantee the satisfaction of your customers.
Lastly, make your products affordable, give discounts and provide customers with a myriad of product offerings to choose from. They'll definitely come back for more, sing your praises around and remain loyal to your brand. 
Would you like to share other strategies for boosting sales? If yes, let's have them in the comments.
Also read: How to Leverage 360 Degrees Marketing Technique to Increase Sales and Turning your Clients into Sales Ambassadors.