3 Grant Opportunities for Nigerian Photographers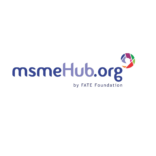 MSME Hub
The top source for entrepreneurial information in Nigeria
Are you a photographer looking for grant opportunities to support your art? Then, you should explore these three (3) grant opportunities for Nigerian photographers in 2023:
1. 9th Jalon Ángel International Photography Awards– Be a winner of 1,000 euros, an emblematic trophy and diploma by participating in the 9th Jalón Ángel Photography Awards. The Jalón Ángel Photograph Archive, belonging to Grupo San Valero and guarded by San Jorge University, Spain are organising this award. Any author (Spanish or foreign) of legal age may participate with an original photograph that has not been awarded a prize in another competition. Also, entries must belong to one of the following genres; portrait, travel, science and photography, and/or education and training. Ready to apply? Click here for the award requirements, and apply for the photography award here. Deadline for application is May 28, 2023 at 11:59 PM (Spanish time on the peninsula).
2. Revolutionary Storyteller Grant– This grant opportunity for photographers aims to support revolutionary storytellers. Five recipients will receive $5000 to support the creation of an impactful photography project, a video piece, and a community exhibition of the work. To apply, you must have strong visual storytelling skills, have strong relationships with the community you are working with, and possess a strong, tangible call to action pertaining to land and/or water protection. Apply for the Revolutionary Storyteller Grant here on or before 11:59pm EST February 21, 2023.
3. XIII Photography Contest 'Objetivo África': Public spaces in Africa– Win up to 1,000 euros by submitting your photographs for the XIII Photography Contest "Objetivo África. Casa África announces its XIII Photography Contest "Objetivo África", which will reward the photographs that best publicise the positive aspects of the African continent in the field of Public spaces in Africa, this year's theme. Applicants may participate with a maximum of five (5) photographs. The photographs must be sent in JPEG format, with a minimum resolution of 200 dpi and weighing between 1 and 5 MB. Full information on the application process can be found here. Application deadline is 28 April 2023.
If you found this article on grant opportunities for Nigerian photographers helpful, kindly share across your network.